Rural Economic Development Talks, better known as RED Talks, began in 2020 to address the issues the rural economy and allied industries were facing from a global pandemic and the UK's exit from the European Union. Positive and action-oriented in outlook, the Talks have been attended by over 1000 businesses from 25 countries worldwide for their unique combination of political and macroeconomic overviews, industry insight and business advice.
RED Talks are held on Zoom and last between an hour and 90 minutes. Sometimes the debates are too interesting to curtail! We bring together the best minds in politics, economics, business, finance, medicine and science to discuss the big issues of the day and support rural leaders to find and seize opportunities for progress and growth. Following a series of short, snappy briefings from a thoughtfully selected panel of experts, the floor is opened to questions and comments from the audience so we can tailor the session to what you need.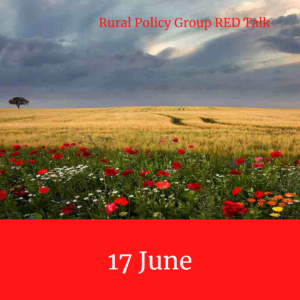 ELM & Commercial Opportunities
The switch to the Environmental Land Management Scheme could be hard for many businesses receiving CAP payments, particularly smaller farms which may not have land available to qualify for payments under the new scheme. However, investing in ELM-qualifying features to maximise revenue for public goods can have a secondary benefit. Some of these investments can also be put to commercial use to improve the RoI and increase diversification. We investigate ELM and how to make it work for farm businesses of every size.
Agritech & the future of food
The business & science of healthcare
Share this on social media